Oh hellooo. I would just like to start out by saying summer this year is fucking hot. We are pretty far north and I don't remember a day when the temperatures weren't in the mid to high nineties. And the bus tends to sit just a little warmer. We now just try to leave the bus during the hottest part of the day and try to seek solace in a body of water.
Anyway, June was a little bit of awash. I was working, Zack was working, it was starting to get really hot, and we both had our own little adventures since we didn't have any days off together. So here are a few tidbits from June.
I braved the horrible summer traffic in Yellowstone a few times to go on a few hikes. The key is to go early and get out early or go later in the day. Like at 5pm.
Almost to the top of Bunsen Peak
Bunsen is a pretty popular hike because it is only a 2 mile hike to the top but it does have 1200ft elevation gain. Most people in Yellowstone don't get out of their car or walk more than a mile from the road, so if you get to Yellowstone and are overwhelmed by the sheer volume of people there, just find a trail and go on a small hike. With bear spray of course.
The lower falls aka the Grand Canyon of the Yellowstone
This is also a verrry popular spot but I went here because I wanted to hike Uncle Tom's Trail. I only had to circle the lot three times to find a parking spot (win?) and it was only 10 in the morning. Uncle Tom's Trail is basically a very steep set of 328 steps down to a viewing point for the falls. I don't enjoy heights and the expanded metal steps were stomach turning for me at some points. You look down to watch your step. You definitely don't want to fall down these steps and at the same time you don't want to look down because you can see through the metal in the steps to know just how far you will plummet to your death if you fall. It was cool though, you should try it.
I also did a small hike around trout lake. It was only a mile and there was a storm rolling in. I am still mad at myself for not taking my phone to get pictures. But I recommend it.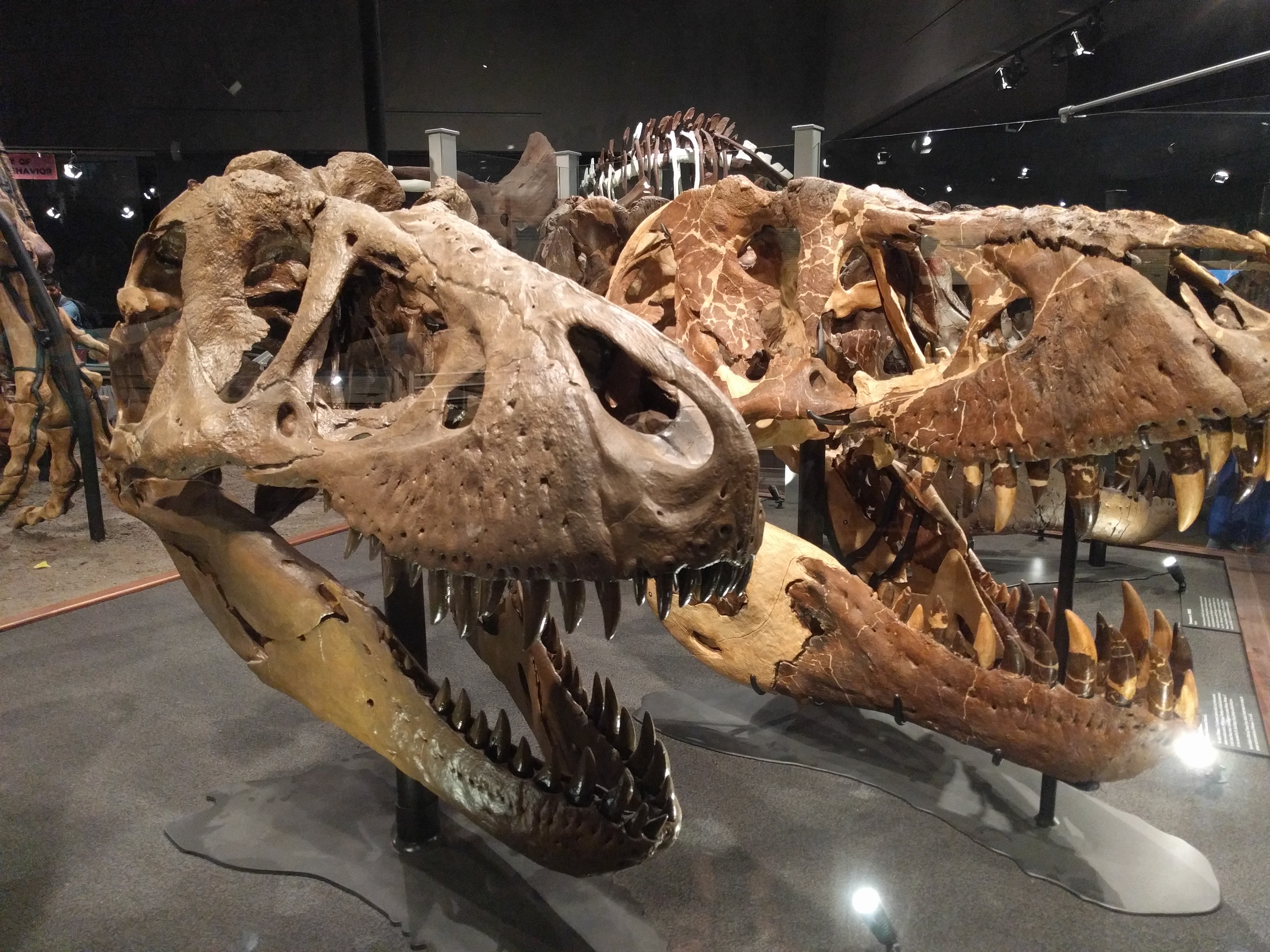 DINOSAURS
…and MORE DINOSAURS
In Bozeman, Montana is the Museum of the Rockies and they had a dinosaur exhibit.  They had other exhibits there, but to be honest I only went and cared about the dinosaurs. This dinosaur exhibit only consisted of excavations and their findings from the state of Montana and they had a lot!
Zack went on an overnight backpacking trip with our friend Adam. I can't tell you a lot about the trip because I didn't go but he came back with some really great pictures, as always. Oh, they did hike to Pine Creek Lake, I can tell you that much.
A wild Adam, in his natural habitat
Half the lake still had ice on it
A tiny waterfall
Annnd now for July:
Zack and I actually ended up having a few days off together on July 4th. We decided to go camping in the Beartooth Wilderness. The first night we just stopped for the night along a forest service road, but it ended up being a pretty great spot.
Epic views just off of the road
Then we made our way to Red Lodge the next day. We were going to hike to Timberline Lake and camp for the night. It is a popular day hike but we had the place to ourselves at night. We attempted to go swimming but the water was a tad too cold. The hike itself is really nice but I struggled a bit because I am not used to hiking with a heavy pack.
Timberline Lake
A crazy storm rolled through during sunset
A lightning storm started brewing in the evening just behind us. I would be laying in the tent with my eyes closed and I would see pure white when the lightning would strike. We joked that this was our 4th of July fireworks show. I wish we had more time to explore the area, but we were pretty tired the next day and had to be back in Gardiner by that evening.
My work gig ended in the middle of July and then Zack and I thought it's not hot enough here, let's go to Key West.
The most awkward family(?) statue greets you in Key West
Actually a few years (like how the 90's are only 10 years ago) my parents saw a blurb in the newspaper about an Ernest Hemingway lookalike contest. Ever since my dad has always wanted to go down there and see what it's all about. So Zack and I invited ourselves down to see the festivities
I am only related to one of these Papas
We did a lot of the touristy things, our favorite being Fort Zachary Taylor State Park… and key lime pie.
The beach at the state park
We happen to arrive at the beginning of a guided tour and when that was over we walked over to the beach for a swim. Key West isn't really known for their beaches but the one in the State Park was pretty nice.
This tree, which we passed at least 4 times a day, was also our favorite
Drinking is key on vacation
Here is a comprehensive list of all the expensive touristy things we did:
Key West Shipwreck Museum – Not worth it
Mel Fisher Maritime Museum – If you want to go to a treasure museum, this one is better
Aquarium – pretty cool
Butterfly garden – also, pretty cool
Southernmost point – I mean, if you want to wait in line for a picture. Note: We went to see it but did not wait in line.
all the key lime pie – YES
Zachary Taylor State Park – A history lesson and a swim in crystal clear water. Totally worth it.
Eco Discovery Center – Meh, but free. It's also air conditioned and about halfway between the beach and our rental 😀
Truman Little White House – I thought it was interesting but I am not the history buff that my dad is.
Everything was small and seemed overly priced, but then again we were in Key West. If we did it again, we would spend way more time at the beach and less time doing everything listed above. Minus the key lime pie eating!
Why would anyone wait in this line?
The best part of the Key West Shipwreck Museum is the view from the tower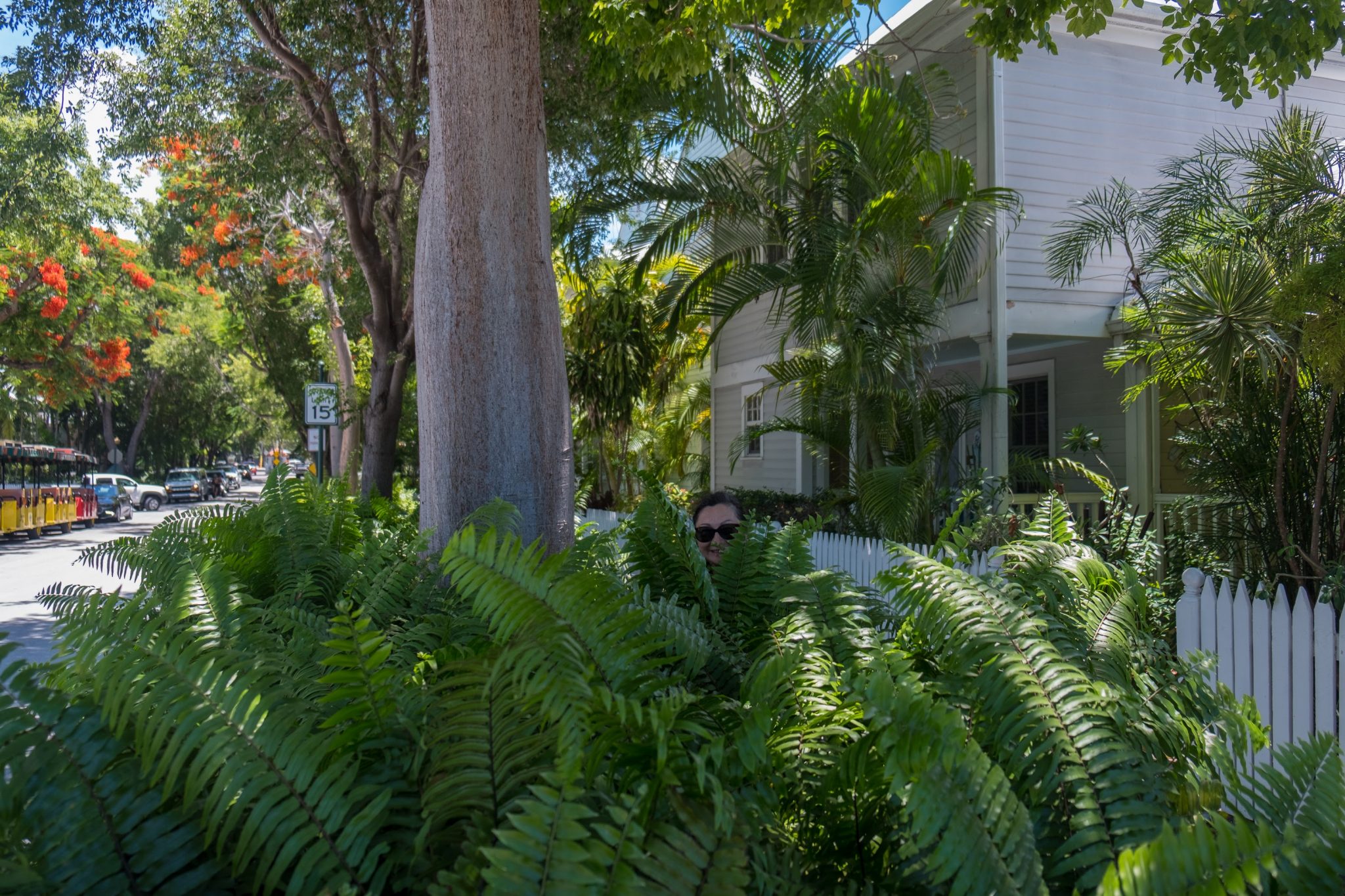 In case anyone wondered where my weirdness came from
We've since hit the road again and it feels sooo good.