Around 6 months ago, Annie and I began planning a trip to the gulf that would include us and both of our parents. We hopped onto AirBNB and searched out the perfect beach house for us to all share in the glory that is the gulf in September.
Little did we know, that we would soon be making a life altering decision to purchase a vehicle for us to travel within full time. If you've read the last two posts, you would know that we have chosen to convert a school bus to live within full time and that is what we're here to talk about today, our bus!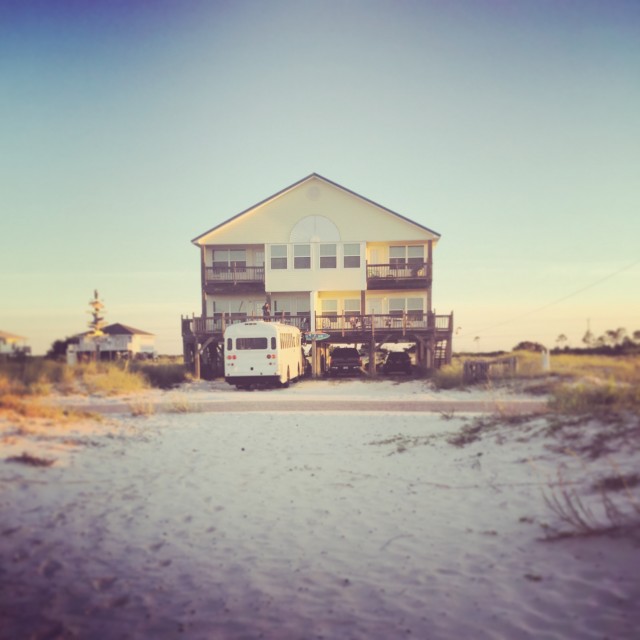 We finally have our school bus in our possession and I must say, that Greg and Betty of BGA Sales have been an absolute joy to work with. It worked out perfectly that our vacation coincided with the pickup of the bus!
I left for Georgia this past Saturday, while Annie and both of our parents left for Gulf Shores. They drove I flew. I took possession of the bus and after a long haul on the interstate was able to make it to gulf shores the same evening that they arrived, it worked out perfectly!
Greg was extremely accommodating in giving me a rundown of my individual bus and making sure I was comfortable before hitting the road. I think it made a difference, because I made it back to Gulf Shores in one piece and didn't even hit a single thing; knock on wood!
We will be here for the remainder of this week and will then make the journey back home with the bus. Bus ownership has been an extremely entertaining experience so far, with all the wild looks and general curiosity of the people who have seen the bus sitting here at the beach house.
I can't wait to begin the next adventure with the bus! Which will involve deconstruction of the interior to prep for building out the next chapter of mine and Annie's nomadic lifestyle!
Subscribe if you haven't already to keep up with updates on our conversion and follow the progression from bus to tiny home!