I haven't been as good with writing posts as I thought I would. Mostly, I feel there is nothing that interesting to write about. But here is a summary of what we have been up to in February.
At the beginning of February we were in Mesquite, Nevada, hanging out with some skoolie friends. This is (in the best way) shaping up to be a recurring theme in our travels. It's nice to be alone sometimes on the road but it is also nice to be with people who get the ins and outs of this sometimes weird and crazy life. We were in Mesquite for about three weeks. They have the best rec center where you can pay $2 for a nice hot, long shower.
We were parked on some BLM land right above the Virgin River
The gangs all here
While in Mesquite, we took a few day trips to explore the area. One was in Parashant National Monument via Lime Kiln road. We also stopped and explored a little at Red Pockets Mountain and Whitney Pockets. There is a lot to see in this area and we are glad to have known some locals to point us in the right direction.
Zack's mandatory Jeep photo that he gets at every outing
Sarah & John walking through Whitney Pockets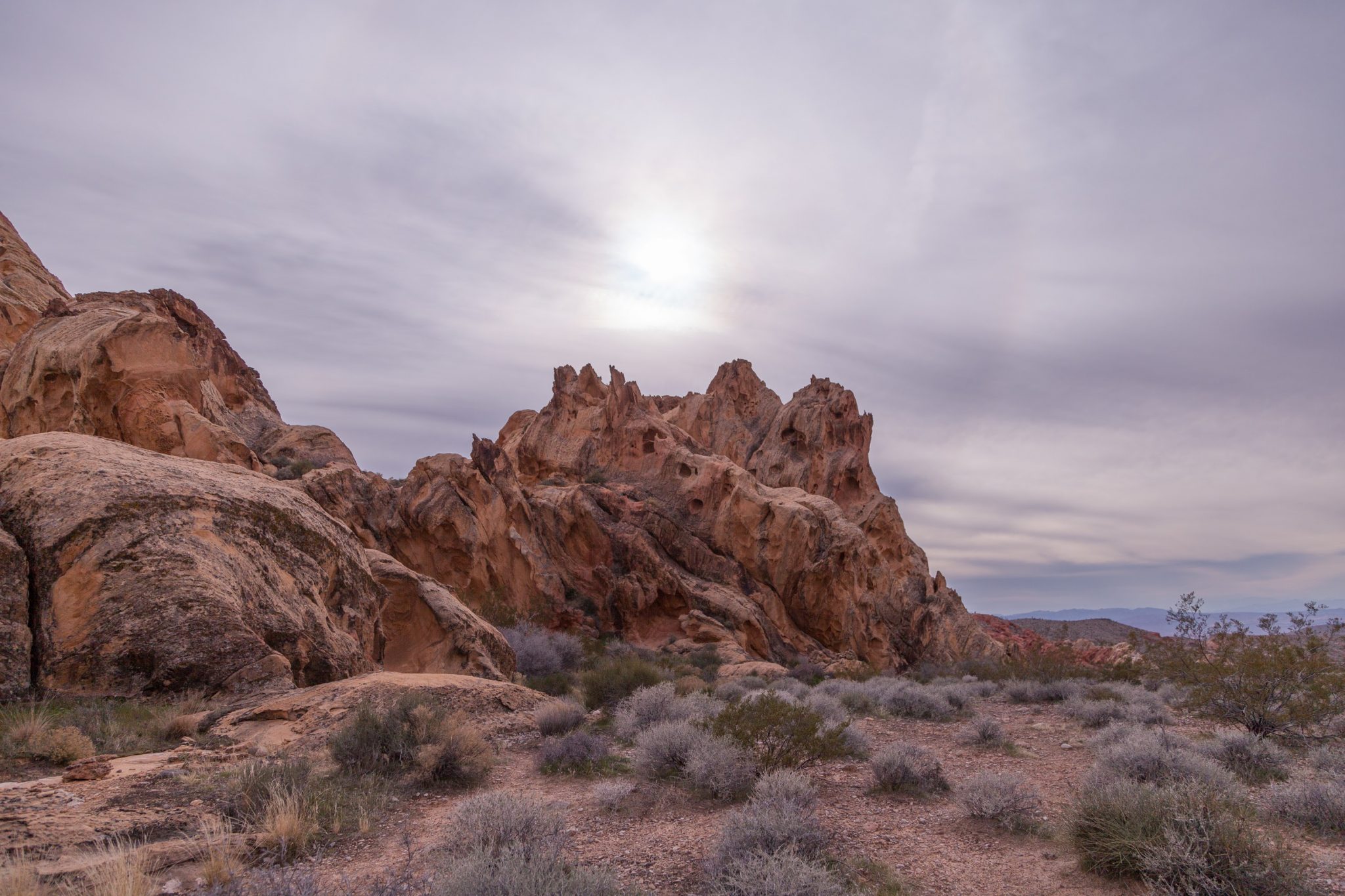 Another shot of Whitney Pockets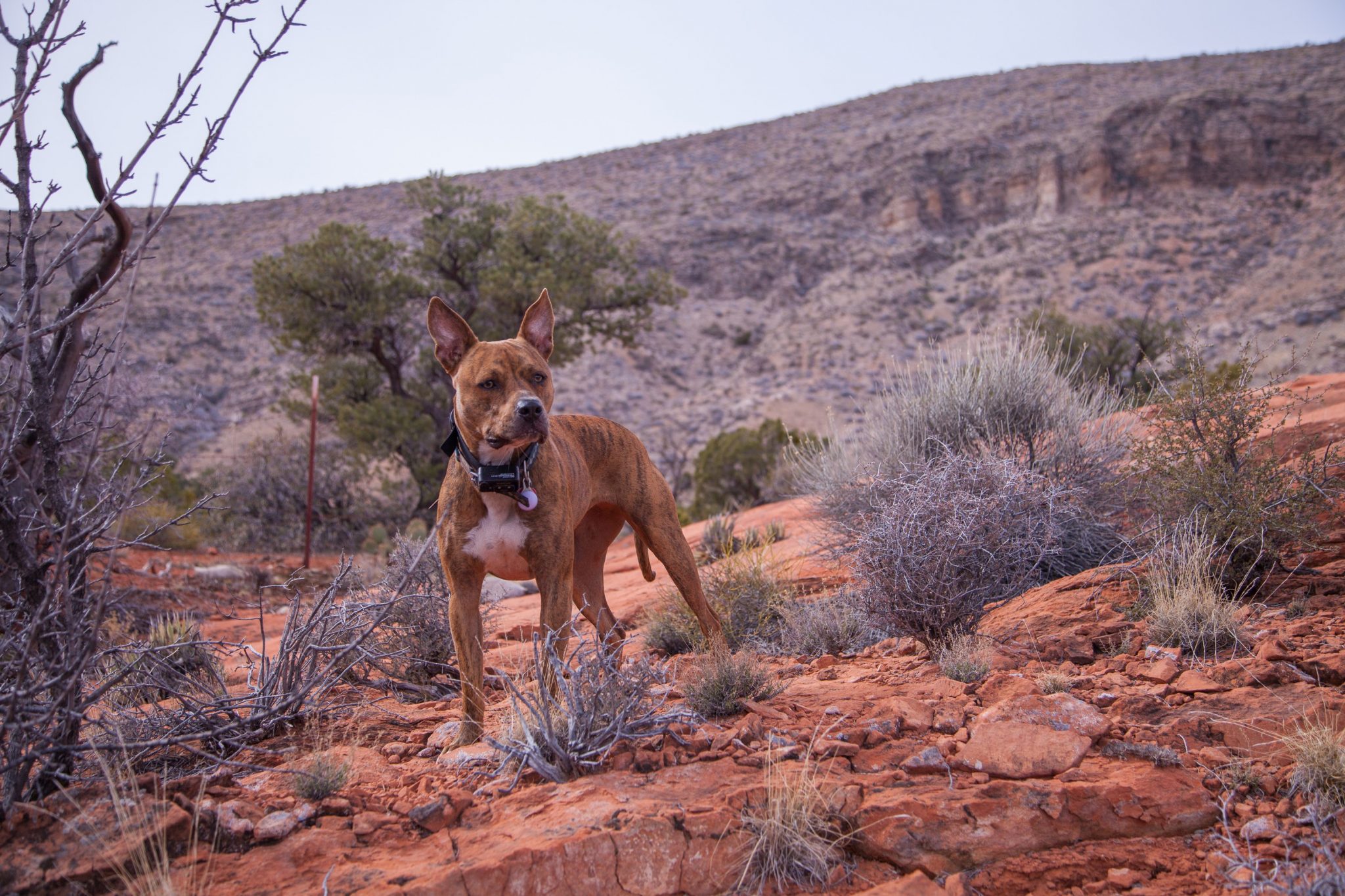 Lola, the adventure dog, at Red Pockets Mountain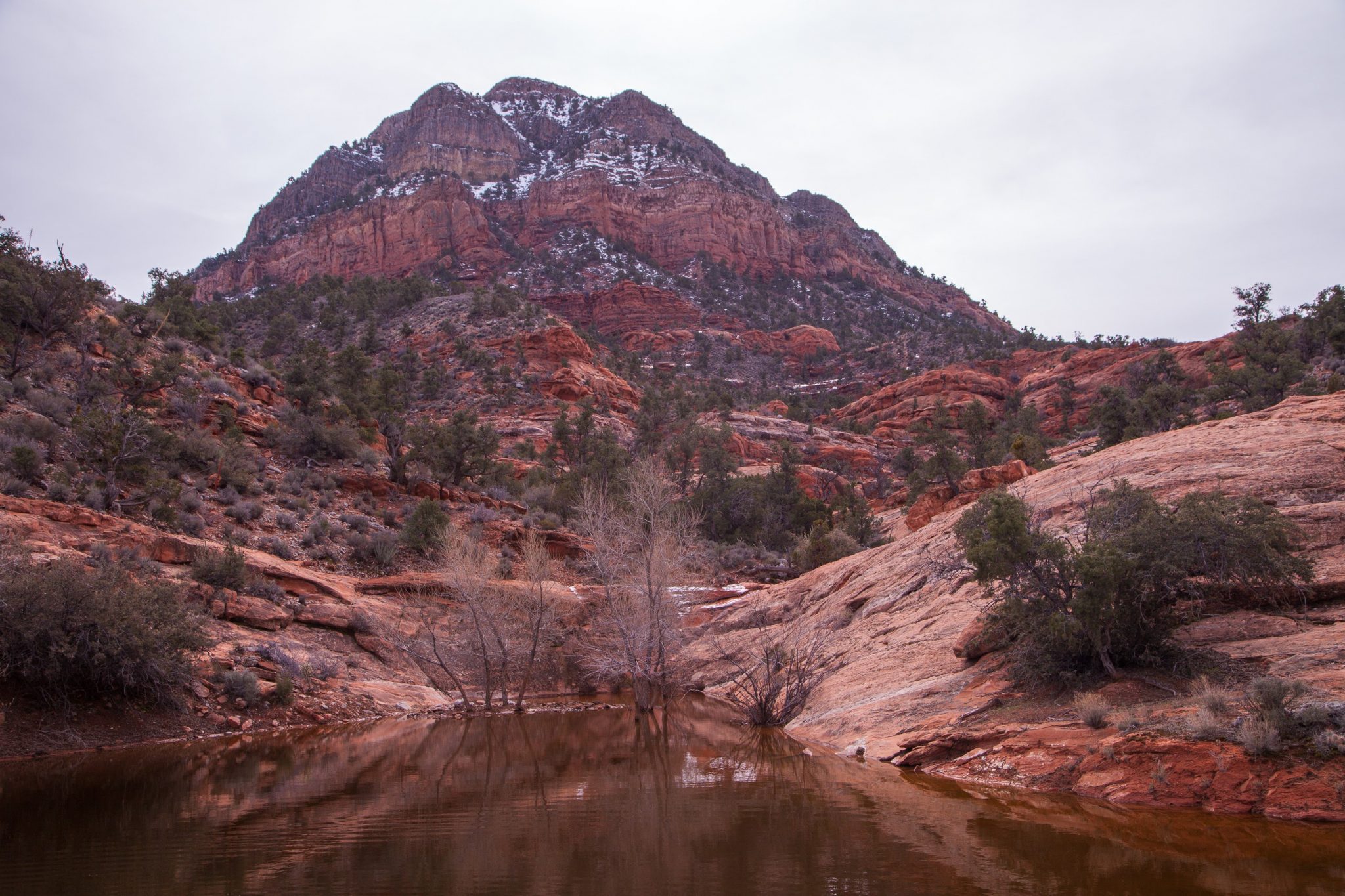 Red Pockets Mountain
And another day took us into the Mormon mountains via Rainbow Pass. This was basically just a verrry long car ride. We were trying to get to a slot canyon but the road was muddy and impassable. It was also raining & windy out and so we didn't feel like walking. There was some very cool scenery and the drive was very pretty. We also had delicious milkshakes at JJ's which made the long day worth it.
I wasn't kidding about the Jeep photos
Rainbow Pass
John at one of our stops in Rainbow Pass
We eventually left Mesquite and headed down to Joshua Tree. We decided to hit some of the southern California parks before it got too hot and we headed north. First up, Joshua Tree.
Willow Hole hike in Joshua Tree
Also Willow Hole
While Zack worked one day, I went on the Lost Palms Oasis Hike. The hike was long but in the end, it took you to this grouping of palm trees in the middle of nowhere. You can hike down to the palm trees and the day we went there was a pool of water. Nice and relaxing!
Another afternoon, Zack and Lola went to painted canyon while I went with Sarah and John to find a hot spring.
Lola exploring Painted Canyon
One post can never have too many pictures of Lola
When Sarah, John, and I drove to the hot spring, we drove along the Salton Sea. What an interesting place. It has a slight sulfur smell and is very pretty and somber feeling at the same time.
Not a very good picture, but the Salton Sea
The hot dog stand
The hot spring was incredibly beautiful but I didn't really get to take a lot of pictures seeing as how it was nudist day there. I missed that memo. But Sarah and I had lunch under the palm trees and then soaked our feet in the water. The water comes out of the spring at 95 degrees and stays about 90 in the pool.
On our way out of Joshua Tree and onto the next destination, we spent a night at Sawtooth Campground. It was a really cool place and we got one of the last spots available. It seems as though it is a mecca for climbers on the weekend. I could have stayed there longer.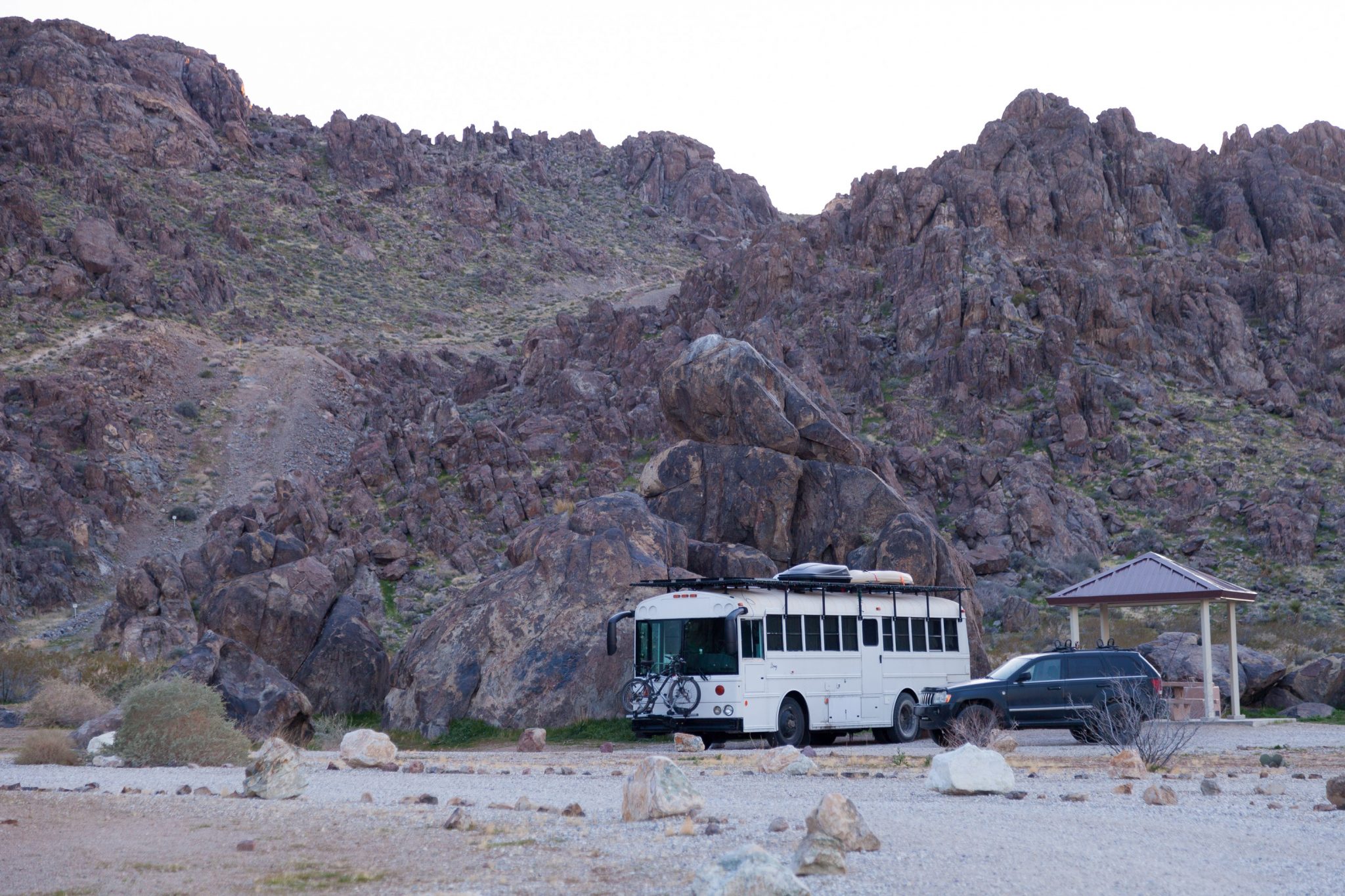 I feel like this picture doesn't quite do the place justice but we parked among the rocks for a night
We decided to relocate to be closer to both Death Valley and Sequoia National Park. We ended up at Trona Pinnacles. It was kinda cool, kinda weird. We got there on a Saturday and that evening, the local high schoolers had a rave in one of the bowls near us. So that was fun.
Trona Pinnacles
Sometimes it felt like we were on another planet
There were some pretty awesome sunsets out there
We took a day trip to explore Death Valley. It was meh. I think there are some very cool things there but it requires a lot of hiking. None of that really fit into our day trip though. I may be biased by my completely being over the desert and longing for trees and grass.
Guess how many people Zack edited out of this photo?
Badwater, the lowest point in the United States
We were still quite a drive from Sequoia and with Trona clearly being a party spot on the weekends, our plan is to relocate a little closer to the Sequoia National Forest in search of trees.